Love Me If You Dare - 他来了,请闭眼 (2015)

Episodes: 24

Airs: 2 episodes per week


Genre: Modern, Romance, Crime and Mystery
Summary:
Bao JinYan (Wallace Hou) is a criminal psychology genius who returns to China. He only takes cases involving the most gruesome and serial murders but because of his weird personality. he is initially thought to be a serial murderer. Jain Yao (Sandra Ma) is his newly translator turned assistant who also serves as a buffer between him and the rest of the world. Together, they study the minds of dangerous criminals and help the police solve criminal cases.
Cast:
Wallace Hou
Sandra Ma




Marry Me, or Not? 必娶女人 (2015)
Episodes: 15

Airs: Every Sunday


Genre: Modern, Romance, Comedy
Summary:
Cai Huan Zhen (Alice Ke) is a power woman who will do anything to be successful, be it in her career or love life. In college, she had a misunderstanding with her best friend, Hao Sheng Nan (Joanne Tseng) which leads to years of rivalry between the two. In their latest feud, Sheng Nan goes too far and ends up destroying Huan Zhen's wedding. Vowing revenge, Huan Zhen steads Sheng Nan's "boyfriend" (who is really Sheng Nan's brother), Hao Meng, a divorce lawyer who is emotionally scarred from his legal battles. Will this revenge ploy fall through? Perhaps Huan Zhen will fall in love instead? What happens when Hao Meng finds out it's all been for revenge?
Cast:
Alice Ke
Roy Chiu
Joanne Tseng
Previews:
Episode 6
Bromance 愛上哥們 (2015)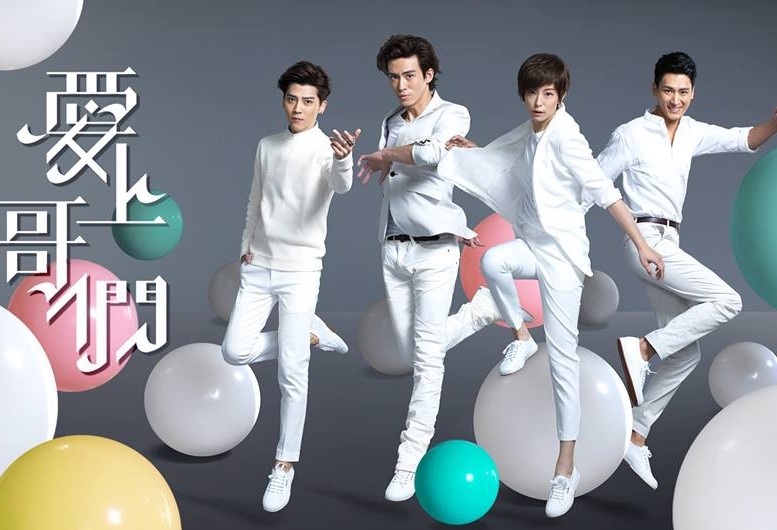 Episodes: 20

Airs: Every Sunday


Genre: Modern, Romance, Gender Bender
Summary:
"She must live as a man until her 26th birthday or else she will die." Following the fortune teller's advice, Pi Ya Nuo (Megan Lai) has grown up to become a kind and healthy man. Her handsome face and aloof personality sends flocks of girls confessing everyday. Used to her life as a man,she even tells her parents it's ok if she stays a man after her 26th birthday.
One day, she comes upon Du Zi Feng (Baron Chen) a triad leader with "ultimate manly pheromones." She saves him when he was being ambushed and inadvertently becomes his sworn brother. They grow close but with only 99 days until her 26th birthday, can she keep her identity a secret? Will he bring out the girl in her? Or is this the event that will bring her last 25 years of hiding to light and ultimately her death?